Aside from your mortgage, your biggest monthly expense is likely groceries. And unlike your mortgage, your car payment and most of the rest of your bills you actually have some control over how much you spend at the grocery store.

Make A Grocery Budget

Start by tracking how much you're spending on groceries for a few weeks. From there, come up with a weekly or monthly budget. Allot that money for groceries and whatever you do don't go over.

Next, try to price compare between generic and name brand. Generic brands can be 10%-30% cheaper than name brand products. Not just price, also look at the product's net weight.
Oftentimes, the price of an item may not increase, but the net weight will decrease. This is called "shrinkflation", meaning you're getting less product for your dollar.
Use a cash-back app
According to Julie Ramhold, a consumer analyst at DealNews.com, Ibotta and Checkout 51 are two of the most popular apps for earning cash back at the store.
If Ibotta and Checkout 51 aren't your favorite, then try Fetch Rewards for more simplicity. Fetch Rewards you just scan your receipt and collect points. Sometimes, you can earn bonus points for buying specific items.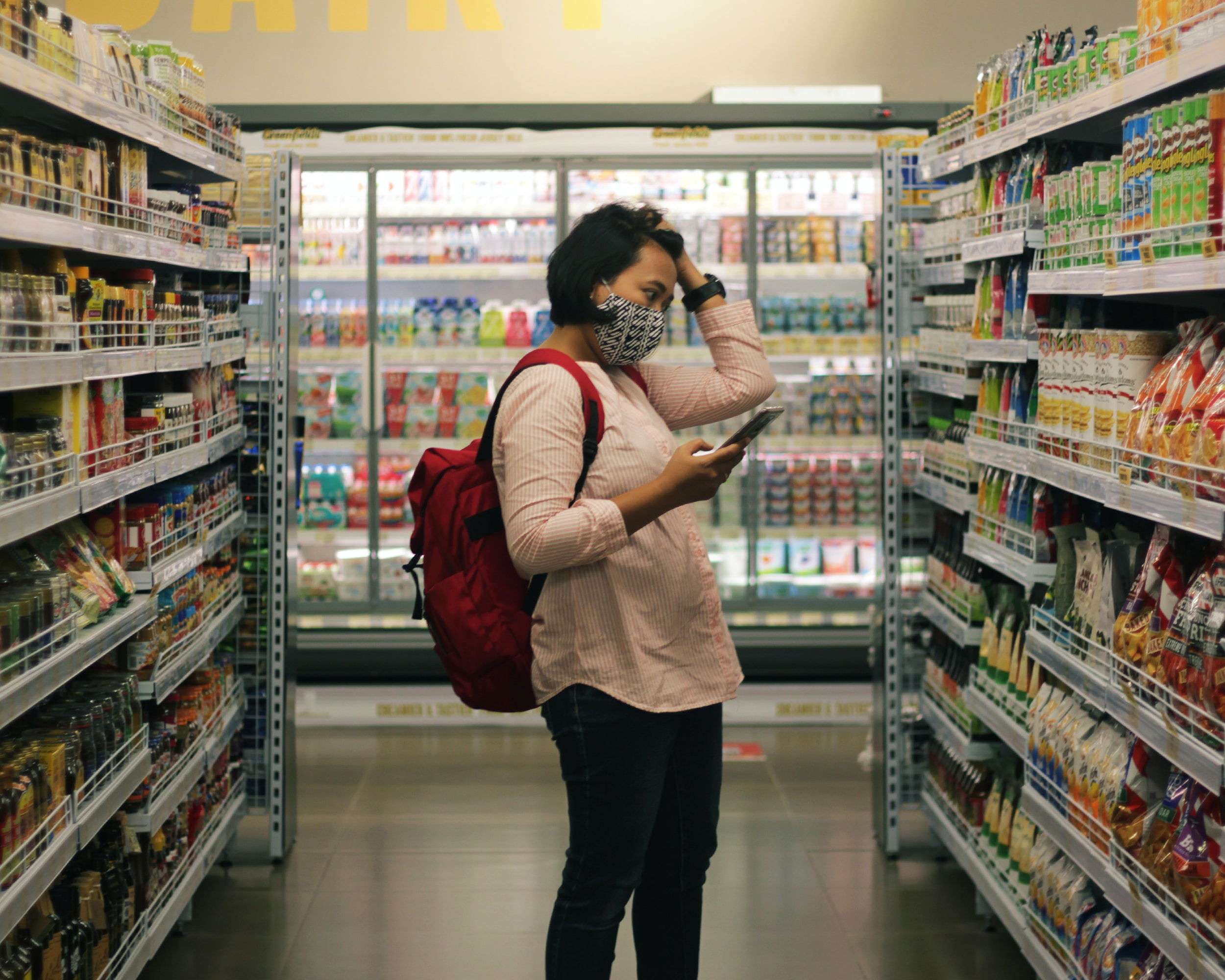 Come Up With A Few Frugal Dishes

You don't have to make drastic changes and eat nothing but rice and beans all week. Instead think of a few inexpensive dishes your family enjoys. They may be rice and beans. Or how about a big pot of soup or chili. Often meatless dishes will be your best frugal bet, or use meat in small portions on frugal dish days.

Enjoying frugal meals even just a handful of days during the month combined with using up any and all leftovers will make a big difference in your grocery budget.
Cut Out The Extras

Make a list before you head to the store and stick to it. All those little extras like the fancy bread from the bakery or the candy you grabbed at checkout start to add up. Get in the habit of skipping those extras unless there's a good reason to buy them. Stick to your list and you'll cut your grocery bill by quite a bit each week.
Give these tips a try and see if you don't start to see big savings on a weekly basis. What you do with all the extra money each month is up to you. Save up for a fun summer vacation, pay off those credit cards or start building your financial safety net.